In autumn days, the event is taken place that you enjoy the art in Kurume-city Fukuoka.
You will enjoy the contemporary art around the town such as Naoshima, Kagawa.
This is my first participation, and my work is exhibited at Shin-Kyo temple, a fine Buddhist temple located at Tera-mach on Nov.23rd and 24th. The art exhibition by nine artists is taken place at six temples.
I hope you have a pleasing autumn day and enjoy the art.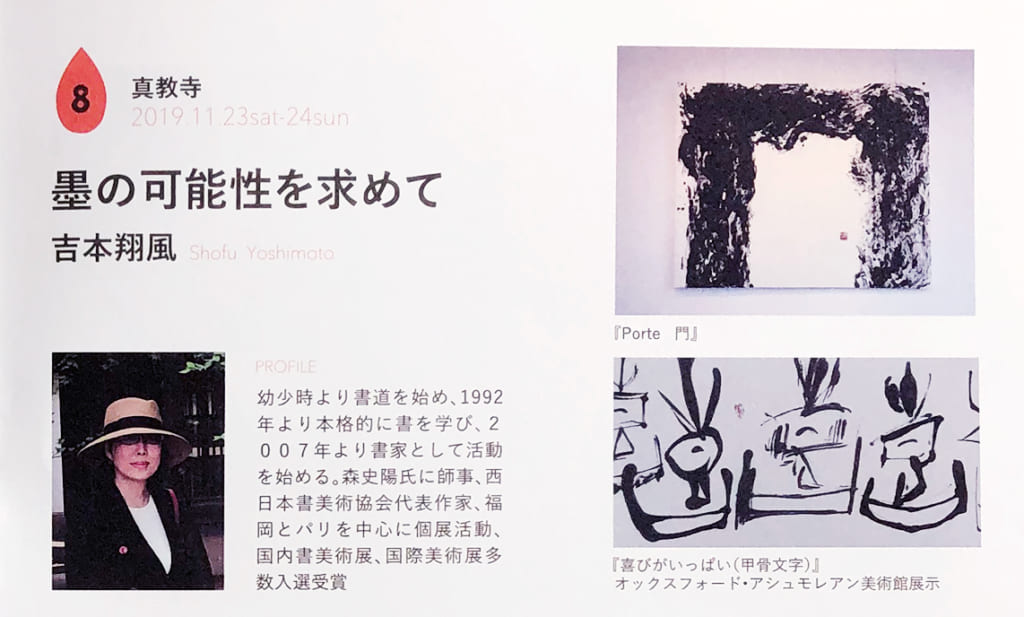 INFORMATION:
KURUME MACHINAKA MUSEUM~Walking towns with art~
Period : Nov. 1 ~ Nov. 30 (10am~5pm)
Address: 81 Tera-machi Kurume-City, Fukuoka Japan Google Map
Facebook → HERE
Instagram → HERE