As my core of continuous-study of traditional calligraphy
(square style, semi cursive style, seal-engraving, clerical script, and cursive script),
I wrote one-letter Kanji of ideogram to let you review as artworks
expressed images of letter shapes.
ARTWORKS
---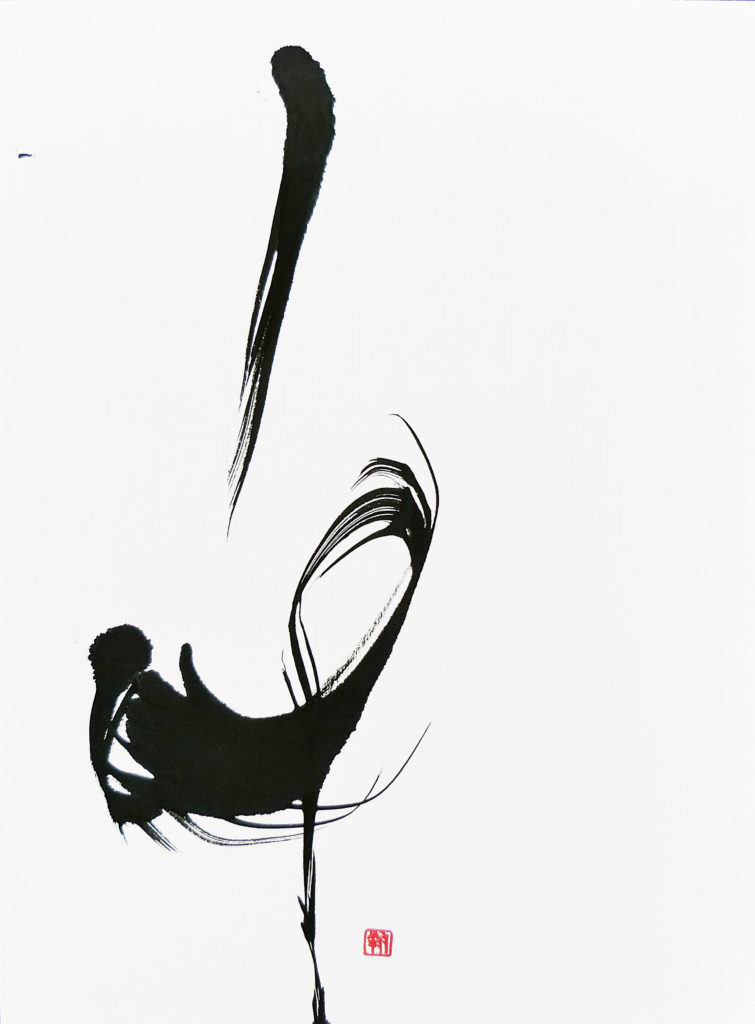 SEN

[千]
Date: 2015
size: 33×24.5cm
"一" (one) and "千" (thousand) are auspicious letters. Described it a dancing bird with a bird's feather brush.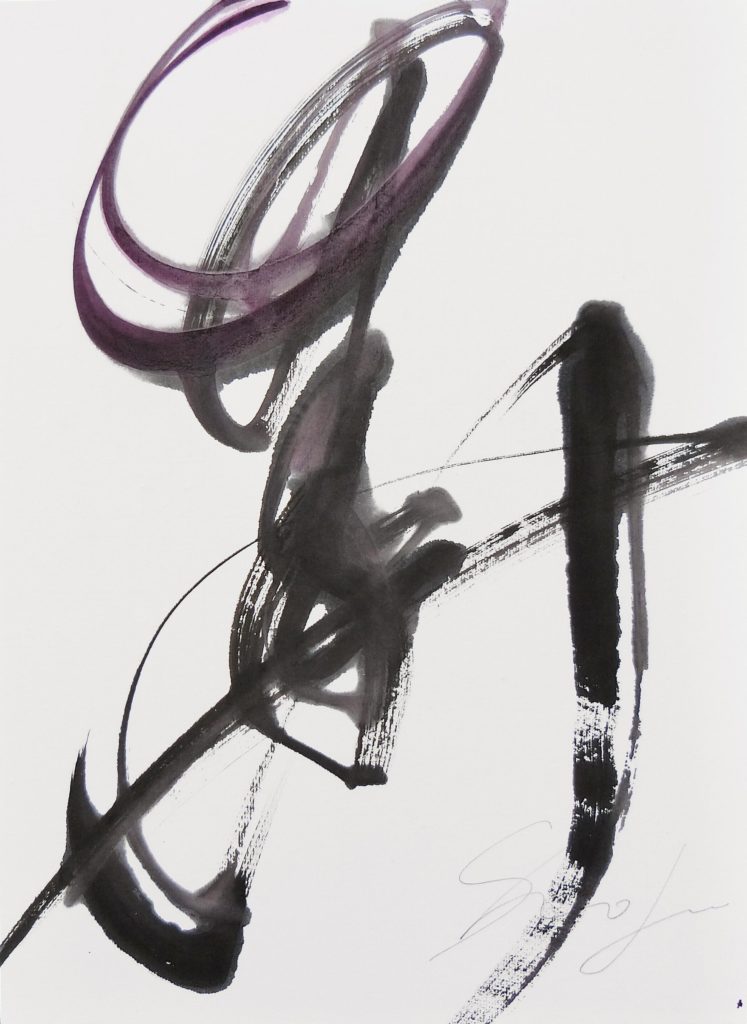 Hana
[ 華 ]
Date: 2015
size: 33×24.5cm
Cursive script of "Hana"(Flower) by drawing
with two brushes at once. One of lines is
made it glorious by adding purple Iwa-Enogu (mineral pigment).