Ahead of expanding the possibility of Japanese ink, I wrote abstract calligraphy such as picture.
I hope you review the works in your free imagination.
ARTWORKS
---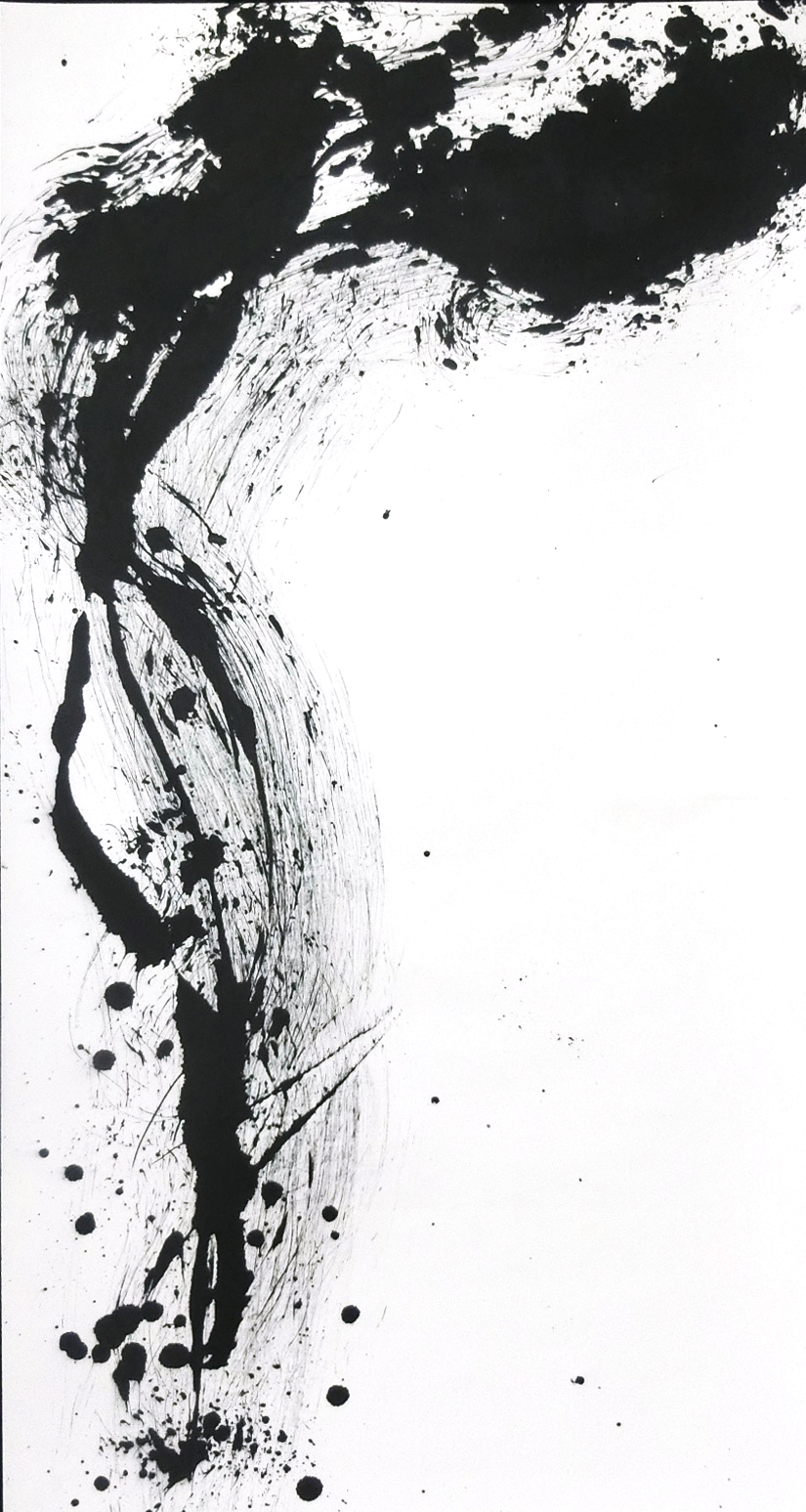 Mui

[ 無為 ]
Date: 2016
Size: 180x90cm
Leaving it as it is, no action.
Being peaceful is natural figure, such as water-stream flowing down from a high place.
A collection at Embassy of Japan in Australia.