It is the collaboration of calligraphy and French letters.
In my first solo exhibition, I drew French letters in "Su-mi"(Japanese ink)
and challenged to express the alphabet like calligraphy as my original method.
I hope you feel "the potential of Su-mi"
ARTWORKS
---
C'est moi qui choisis

[ I Choose ]
Date:2017 
Size: 24.5x33cm
Paris. A little girl repeated to tell her mom at a flower shop, "I choose". "C'est moi qui choisi" in French. "I choose, nobody else." It's nice speech.

The line at the center describes my path to choose. My own choice is entwined with there.

éclore
[Blooming Flower ]
Date:2016 
Size: 33×24.5cm
It is expressed the sentiment of "Booming flower" by blending few bright yellow-green drops of " Iwa-Enogu" (mineral pigment) with vertical writing.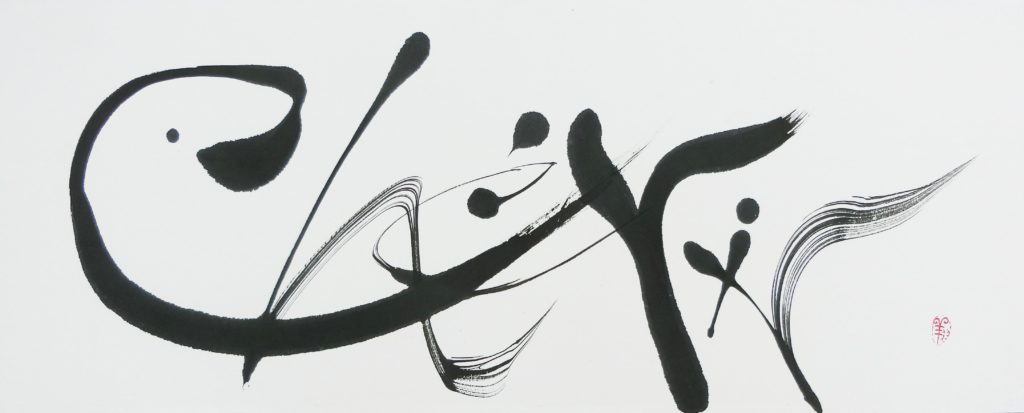 Chérir  
[ Cherish ]
Date: 2016 
Size: 86.5x35cm

A word to exhibit at a hospital. I described that medical staffs will cherish patients, and patients cherish themselves. Family members cherish each other, and each of them cherish myself. Tender speech.